GN! Event Day #1, 14th November 2022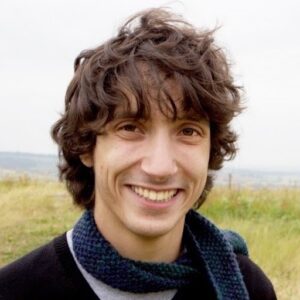 Adam Le Doux makes videogames and game engines. He grew up in Georgia, where he entertained and annoyed his younger brother with elaborate tales of imaginary Game Boy games. After graduating from Georgia Tech, he moved to the Pacific Northwest for work as a computer programmer. In 2016, he made Bitsy — a little engine for little games, worlds, and stories — which began as a tool for making games on the bus. Since then, he's steadily added to the engine over time, and hosts a monthly Bitsy game jam. Adam lives in Seattle with his partner Mary-Margaret, their toddler, and their enormous sleepy black cat.
Adam Le Doux will talk about how and why he made Bitsy, the inspirations and influences behind it, the community that has grown around it, and the challenges and joys of writing game engines.