Upcoming lectures:
NOTE: Due to the ongoing Covid-19 situation all lectures are currently online only. You can join them in our Twitch account: @ https://www.twitch.tv/gamesnowaaltofi

Founding a Game Company (in Finland), Again! (panel)
Karoliina Korppoo, CEO and Creative Director (10th Muse), Samuli Syvähuoko, Founding Partner(Sisu Game Ventures),Stella Wang, CEO(Dazzle Rocks),Teemu Haila, CPO(Metaplay)
more speakers will be confirmed later
Finland is a country of many successful game companies. The community of game developers is active and supportive of any new entrepreneurs and many of the industry actors have irreplaceable insight in how to found a game company – and still stay alive! On this lecture, experienced game professionals share their personal lessons on how to put together a game startup as they have done it first, second or even multiple times!
Mon 25th January
15-17 (EET, UTC/GMT+2)
@ https://www.twitch.tv/gamesnowaaltofi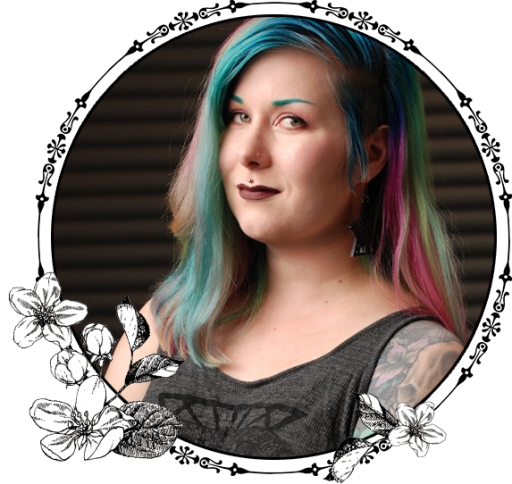 Korppoo wants to create systems for others to express their creativity. These can be sandbox city-simulators like Cities: Skylines where she was the lead designer, or interactive story apps that her current startup is working on. Korppoo is one of the few Finns ever to have done a TED-talk and has spoken at many events around the world.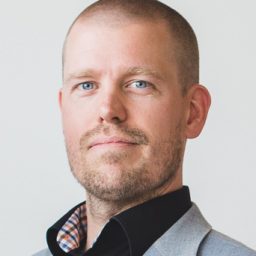 Syvähuoko is a serial entrepreneur and investor. He has founded 7 game studios and invested in 51 since 1995.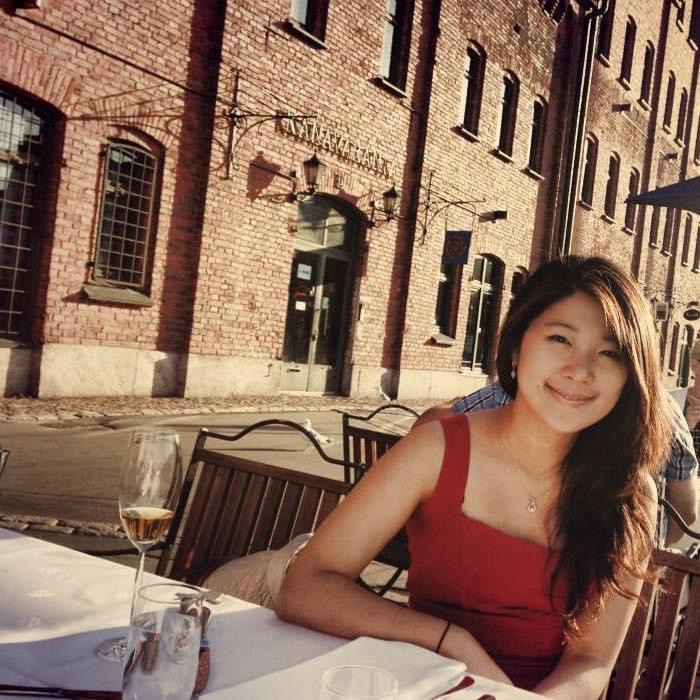 Stellais CEO of Dazzle Rocks, Helsinki base game company. She is a creative visionary in developing social MMO mobile games, having formerly served as Executive Producer at Rovio Entertainment where she developed new games and IP, led R&D teams and (with her Co-Founder, Joonas Jokela) launched new gaming services globally.Stella brings not only the creative vision embedded in the company's gaming metaverse but also a deep understanding of the differences in gameplay among key Eastern and Western mobile gaming markets.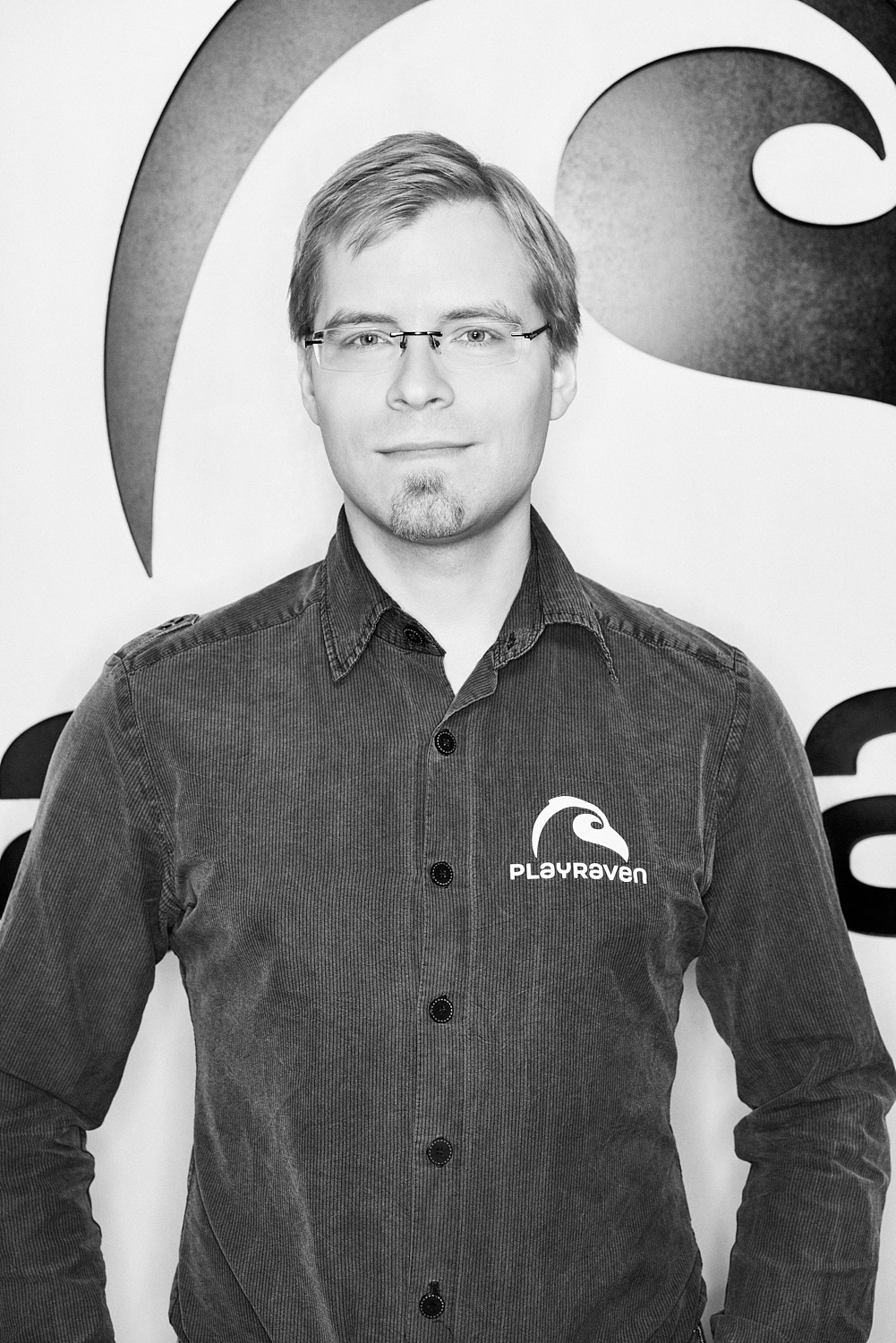 Teemu fiddled with everything that computes for as long as he can remember. Combine endless curiosity with a passion for interaction design and you get… well, mostly video games. After shipping 9 games with tens of millions of downloads he's learned to be most most comfortable here, in the intersection of all creative disciplines, because only from here can one find something truly interesting.


Building Sustainable Gaming Cultures
Mikko Meriläinen, Postdoctoral researcher (Tampere University)
Mon 15th February
15-17 (EET, UTC/GMT+2)
@ https://www.twitch.tv/gamesnowaaltofi
Gaming cultures don't simply pop into existence, but are created in the interplay of different actors: the people who create, play, regulate and discuss games. Phenomena such as toxic behaviour, problematic gaming or unethical game design are not inevitable, but can be challenged through both design and other action. In this talk, several key gaming culture problems and steps to mitigate them are discussed.
Mikko Meriläinen is a postdoctoral researcher at Tampere University Game Research Lab. In his research work Meriläinen focuses on questions of youth gaming cultures, gaming-related parenting, problematic gaming and game jam learning – with a side order of miniature gaming. Meriläinen received the Game Educator of the Year award in 2019 for his work in building sustainable gaming cultures and highlighting equality and well-being issues.


Fostering Playful Experiences with Wearables
Oğuz 'Oz' Buruk, Marie Curie Fellow (Gamification Group, Tampere University)
Mon 29th March
15-17 (EET, UTC+2)
@ https://www.twitch.tv/gamesnowaaltofi
Deployment of wearables for games has attracted the interest of designers and researchers both in academia and industry. However, few of these projects treat wearables as an integral part of the gameplay, often considering them as an extension of the central on-screen experience. While preliminary forays into wearable play show promise, we see a need for a rigorous design knowledge to illuminate the possibilities for the future of wearables for playful interaction design. In this lecture we will discuss on Design Framework for Playful Wearables stemming from the extensive research and hands-on experience. We will also illustrate how to utilize the framework in the design process.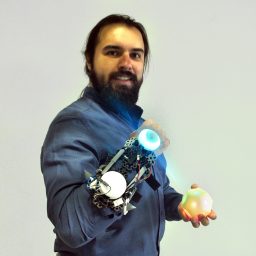 Oğuz 'Oz' Buruk is a product and game designer and completed his PhD in Interaction Design at Koç University, Turkey. His work focused on creating playful interactive environments. His projects include augmenting tabletop role-playing games with wearables through bodily interaction, and incorporating social touch for controlling games. He currently leads two research projects focusing on integrating wearables to mainstream gaming and extended reality environments.


Next Generation of Interactive Streaming
Katleen Evers, EMEA Business Development and Developer Relations (Genvid Technologies Inc.); Robin Squire, CEO (Black Block)
Mon 19th April
15-17 (EEST, UTC/GMT+3)
@ https://www.twitch.tv/gamesnowaaltofi
With ever-growing audiences watching game streams today, the question that game developers need to ask is "what does this mean for our industry, now and in the future?" This session will explore how developers can directly address their viewing audience. Starting with examples in eSports, the speakers will explore new forms of engagement, monetization and experiences that become possible, leading to entirely new games and potential audiences.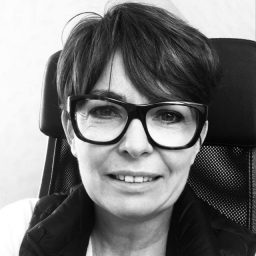 In the Gaming Industry for many years, Katleen Evers has a solid experience in International Business Development and Relationship Management. From QA Manager at Nexway to Key Account Manager at Plug In Digital, from UDP at Unity Technologies to Genvid Technologies as EMEA Business Developer and Developer Relations, she is deeply knowledgeable about the gaming industry, its actors and competitors and scales the importance of having the right products, in the right place, at the right time.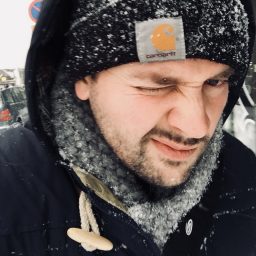 Robin Squire is originally from the UK and has been living in Helsinki for the last 8 years. Moved to Helsinki to work with Rovio as Marketing Director, and later joined PlayRaven as Director of Marketing & Business Development. Founded Black Block in late 2018, a Helsinki-based game developer on a mission to bring large scale connected open worlds to mobile. Life long MMO player, fascinated about connected, persistent open worlds and amazing player dynamics and emergence that comes with it. Rust & EverQuest had me hooked.


Art of Learning by Doing – The Great Game Jam Panel
Samuli Jääskeläinen, Software Engineer (Varjo); Christina Lassheikki, MA in Art education, MA Student in Game Design & Production (Aalto University)
more speakers will be confirmed later
Mon 3rd May
15-17 (EEST, UTC/GMT+3)
@ https://www.twitch.tv/gamesnowaaltofi
On this lecture, we explore the current trends and ongoing developments in game jam cultures.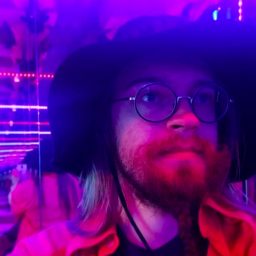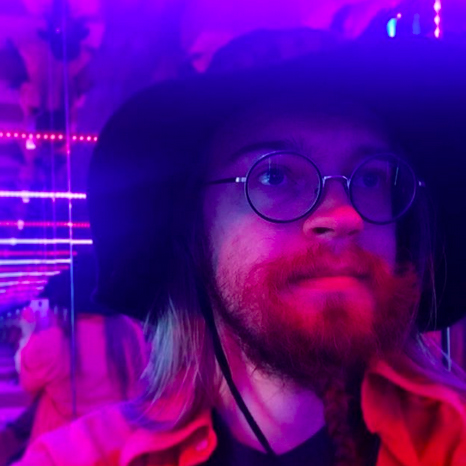 Samuli Jääskeläinen is an avid game jammer and unpredictable traveler, who is known for doing more than 100 games and visiting a different country for each Global Game Jam. When he is not busy jamming games, he is pushing the boundaries of virtual reality at Varjo.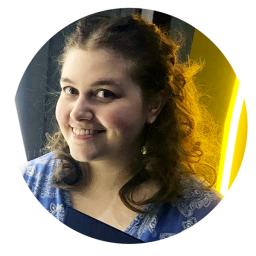 Christina "Chride" Lassheikki, b. 1992, is a Helsinki-based game designer, illustrator and narrative designer with an MA in art education and experience from multiple
games and gamification research projects. She is currently an MA student in New Media – Game Design and Production at Aalto University and working on indie game productions. She is an avid game jam enthusiast and organiser, and game education spokesperson.